Stay comfortable all year long with attic insulation from Warm Cozy Cozy! We offer blown-in attic insulation services and insulation removal in the Greater Toronto Area. With this retrofit, you can significantly reduce energy loss and save money on energy bills!
Signs you may need to add or replace your insulation
The following signs may indicate that you need to add or replace your attic insulation:
I
It's too hot in your home during the summer months
I
Freezing/too cold in your home during the winter months
I
Energy bills way too high
I
Snow is melting when sitting on your roof
I
Animal infestation of bugs or pests in your attic
In contrast to a top-up mix with old insulation that might result in inconsistent R-values, 100% new insulation will give a true R-60 value.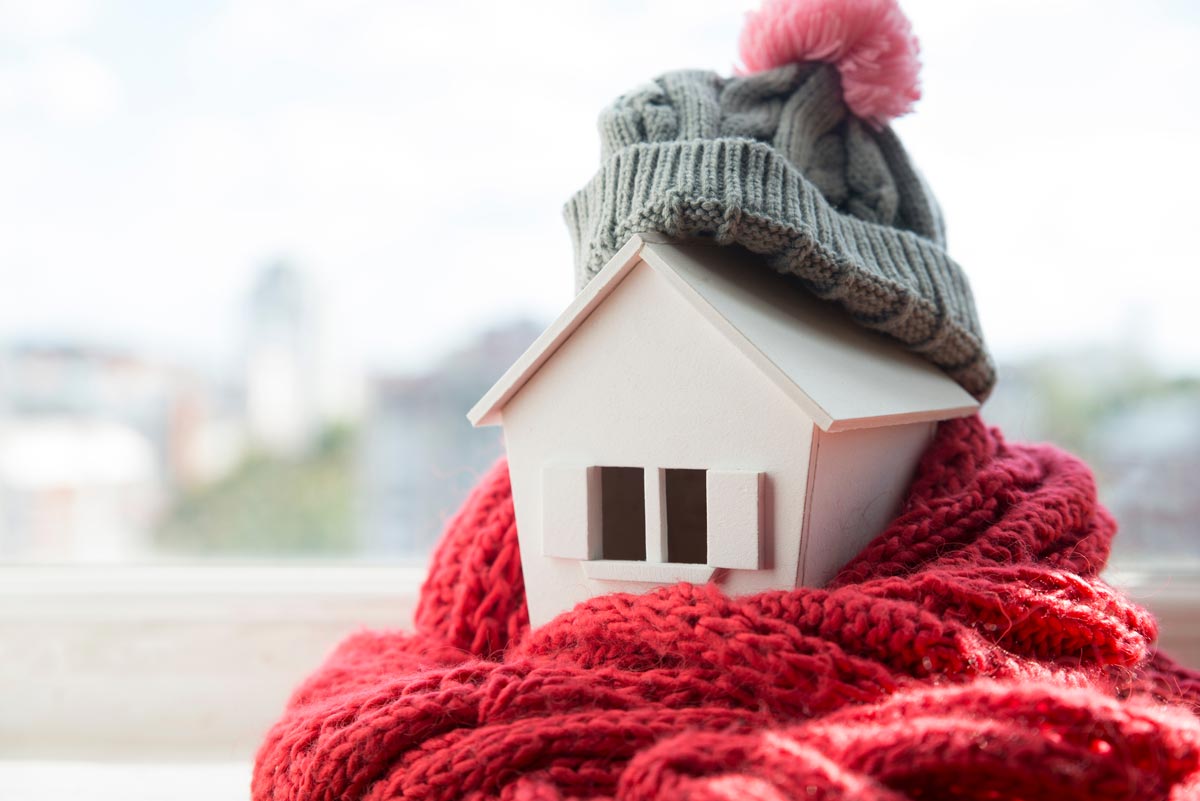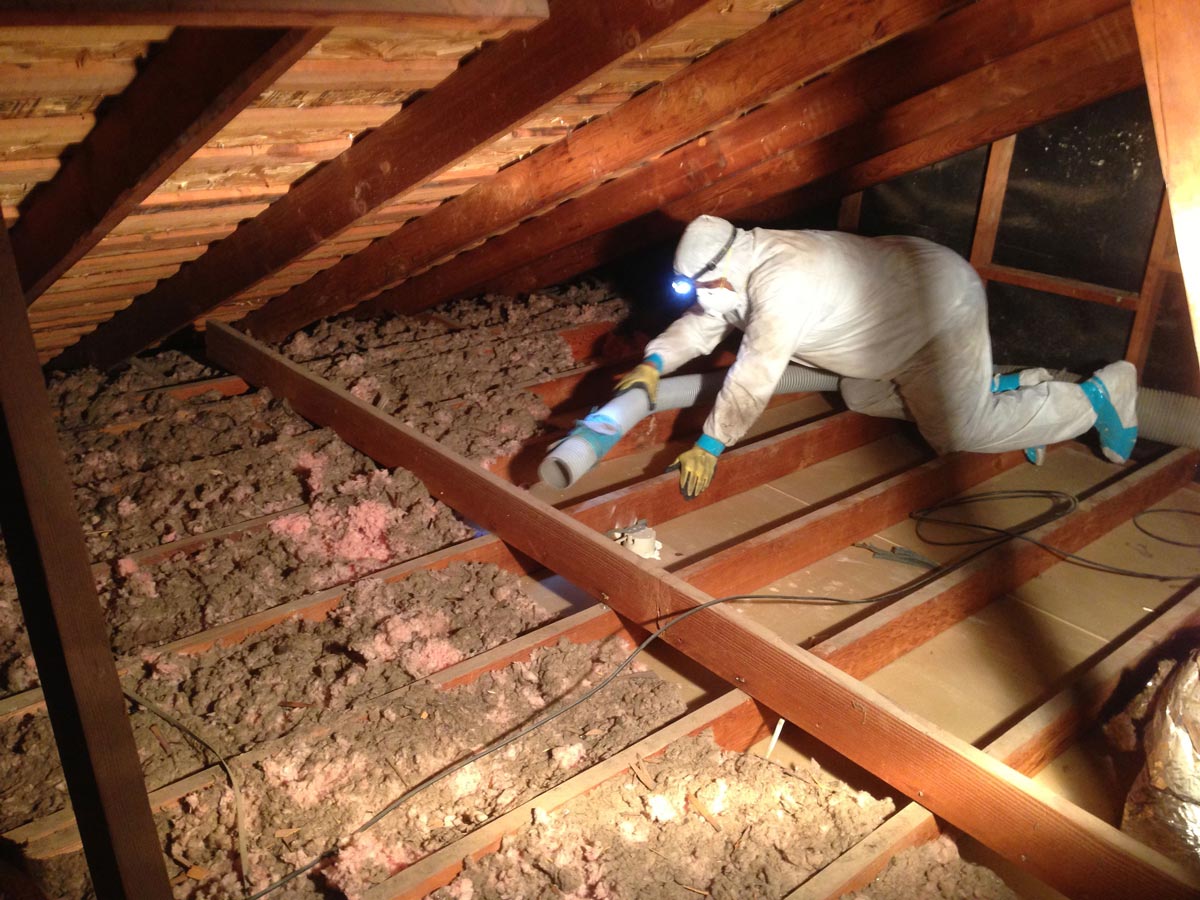 When should you replace the insulation in your attic?
We provide insulation removal in certain circumstances, as insulation doesn't last forever and has a lifespan. Often, we find chewed wires, roof leaks damaging the existing insulation or garbage left behind by roofers and others. In the following situations, insulation removal is highly advised:
I
When there is a leaky roof, mould will grow.
I
Water-damaged insulation will no longer insulate your home.
I
Wires chewed by the animals pose a fire hazard.
I
Old insulation no longer insulates your home as it has a lifespan.
I
When your old insulation is dirty and causing a bad smell in your home.
I
Animal infestation leads to unsanitary insulation caused by urine, feces, or their remains.
Our Equipment Ensures Fast Service
We purchased the world's most powerful insulation removal vacuum to ensure a dust-free, fast and efficient solution for removing insulation. At 6700 CFM of suction power, it removes everything from loose and batten insulation to discarded junk and animal carcasses. It's a mess-free experience, even for our team, as they scoop up the old insulation and debris with an 8-inch diameter tubular hose. Once removed, our team has full access to ensure better air sealing and offer mould spray treatment on all the wood to deliver a clean installation of new insulation. From start to finish, a typical 1000-square-foot attic can be completed within a day, including the attic's new blown-in insulation and treatments.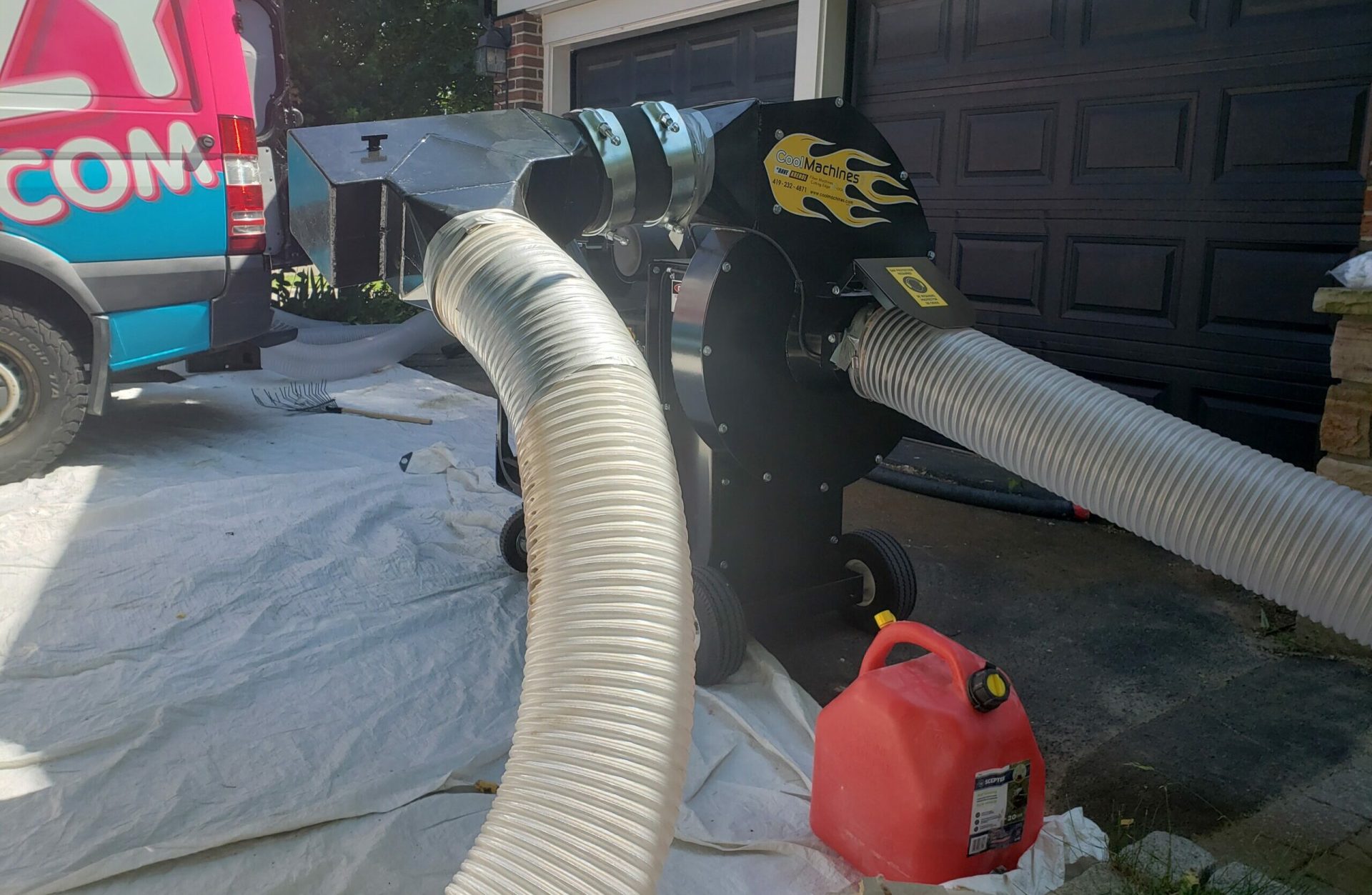 How Attic Insulation Works
Insulation is a thermal transmitter blocker of heat or cold, preventing thermal energy from passing through. A properly insulated house will stay cool in the summer and warm during the winter. It traps both heat or cold in your home and slows down the thermal energy loss. The more you have, the slower it is to lose heat or cooling in your home.
What is the difference between these attic insulations?
At Warm Cozy Cozy, we primarily use locally made (in Toronto) Cellulose Insulation for all of our attic projects. This is our preferred form of insulation. Cellulose Insulation is ideal for many reasons, including:
I
It's a fire retardant unlike fibreglass
I
It's pre-treated to prevent mould
I
It has a better R-value per inch than fibreglass
I
Repels pests, bugs and wildlife
I
Excellent soundproofing properties
I
Retains heat well and blocks air drafts
I
It's eco-friendly! Made from recycled materials
Spray Foam Insulation: Closed-Cell vs. Open-Cell Spray
Closed-cell spray foam has an R-Value of R-7 per inch. In comparison, open-cell spray foam has an R-Value of R-3.8 per inch. These materials have quite different densities. Warm Cozy Cozy does not offer this type of insulation at this time.
Warm Cozy Cozy can add 13" AttiCat Pink Panther (Expanding blown-in insulation system) brand fibreglass blown insulation on top of your existing insulation. AttiCat Pink Panther brand is used because:
I
It's a trusted brand sold at notable retailers
I
Has a good R-Value per inch
I
It's a non-combustible but will still melt and burn
I
Attracts pests, bugs and wildlife
I
It becomes waterlogged if you have a leak
I
Low soundproofing properties
Insulation is only half the battle; the other half is ventilation!
Proper ventilation will ensure to keep your attic dry during the winter and keep your house cool in the summer. However, it is common to have ventilation problems because homes lack intake vents or exhaust vents for a proper attic ventilation airflow.
What is attic ventilation?
Soffit Vent
Soffit vents are the intake of the airflow moving up into the attic's baffles air chute. A Fibreglass insulation batt is added to plug the gap and prevent blown-in insulation blocking the soffit vent.
Baffle Air Chute
Baffles air chutes, also known as rafter vents, are necessary to ensure the blown-in insulation will not clog the soffit and allow the airflow to move upwards in the attic towards roof vents.
Roof Vent
Roof ventilators are the exhaust of the attic, which allows the airflow to escape and ventilation to keep circulating. You need one ventilator per 300 sq ft of the attic.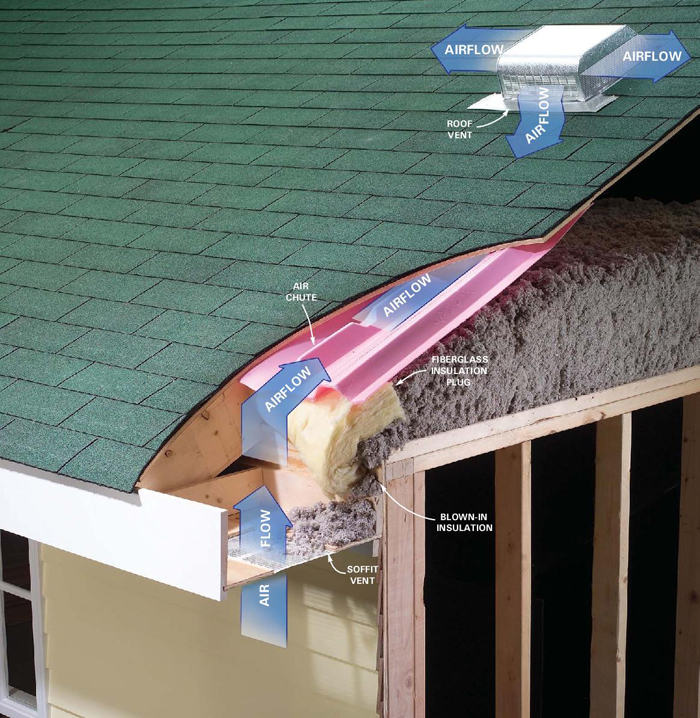 In Toronto, roughly 95% of the attics that Warm Cozy Cozy services have a ventilation issue. If the daylight doesn't fill your attic, you will need the soffit to be cut open. This can be due to the way builders used to build houses. Warm Cozy Cozy will cut open the soffit every 5ft and put a grill (the same colour as the soffit) on it to let the airflow into the attic. This helps prevent the mould from reappearing five years later, and you shouldn't have ventilation problems afterwards.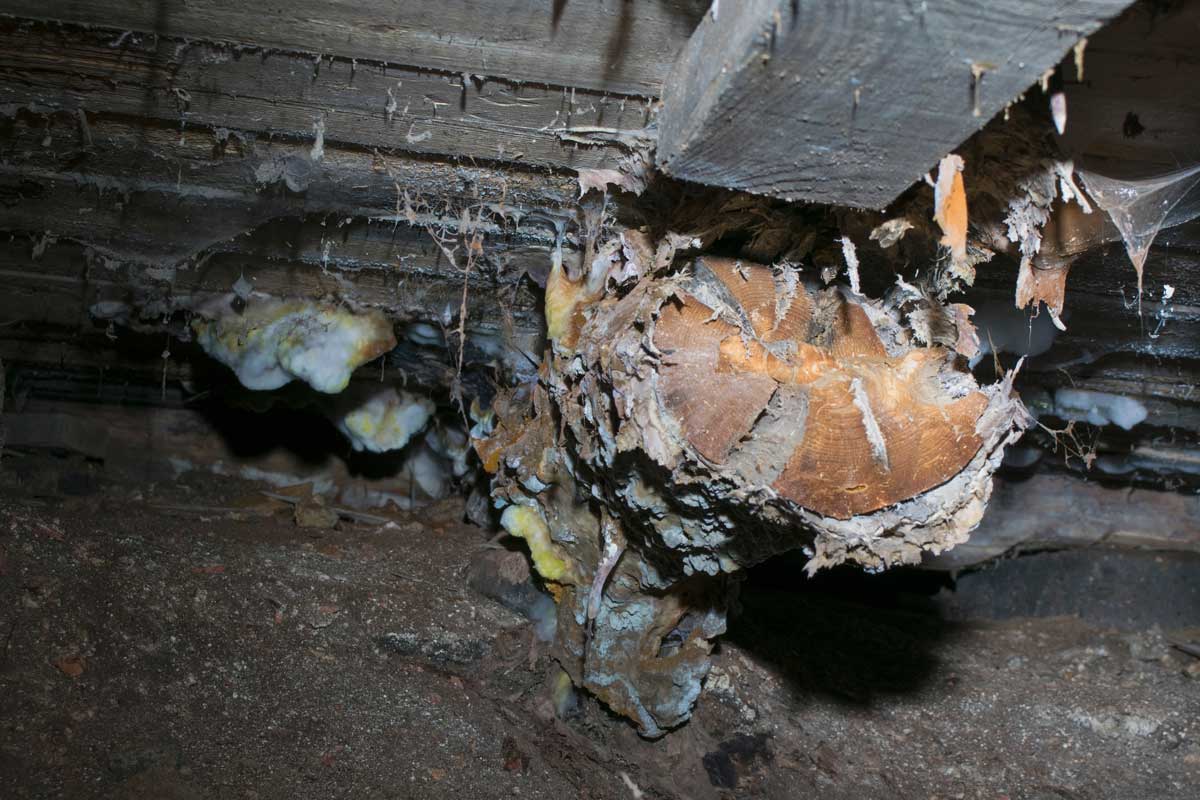 Moisture control is the key to preventing mould in your attic!
Lack of ventilation will create multiple problems in your house.
I
During the summer, your attic will overheat and make your home hot and cause the air conditioner to run endlessly with no result. Without airflow, the humidity will increase, creating a perfect environment for mould to grow.
I
During the winter, hot air from your home and cold air from outside will create condensation in your attic. Without ventilation to balance the hot and cold airflow, mould will occur and cause roof rot within a few years.
Mould is prone to growing on organic surfaces such as wood. It isn't likely to survive on fibreglass insulation because there is no "food" for the mould to spread/grow and cellulose insulation is pre-treated for mould protection.
For example, suppose mould is present or may become present. In that case, Warm Cozy Cozy can spray a product specifically designed to kill the mould. This product is not harmful to your health and will only penetrate the wood.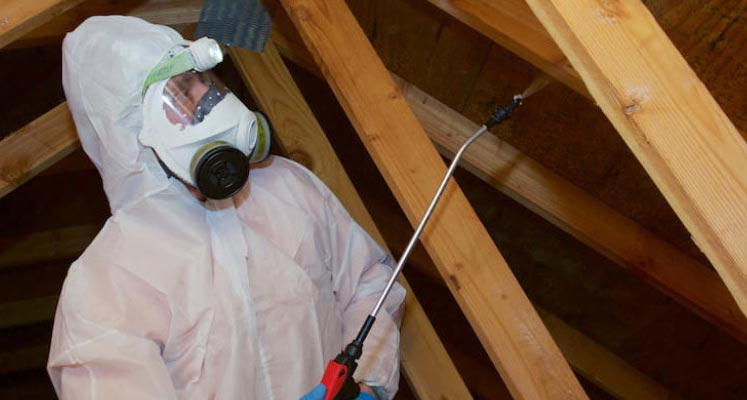 We can help you with attic insulation and insulation removal needs.